The Emergency Broadband Benefit is a temporary Federal Communications Commission (FCC) program to help families and households struggling to afford internet service during the COVID-19 pandemic. This program provides up to $75 per month per household on qualifying Tribal Lands. All of Alaska is considered Tribal for this program.
Interacting With Us
As local communities respond to COVID-19, we continue to stay on top of the changing environment and make adjustments to keep our customers and employees safe. With that, in all aspects of our business, we strive to meet the needs of our valued customers.
AP&T offices are open to the public.
We will continue to monitor the COVID-19 situation but would prefer to maintain a schedule as best we are able going forward. If we see specific spikes or hot zones, including school openings/closures, we may re‐consider on a location-by-location basis.
We want to remind folks of the things to limit exposures; the Alaska guidelines are:
Wear a face-covering in public places.
Renew efforts in social distancing.
Reduce the size of your social "bubble" to just a household family.
If possible, work from your home.
Avoid 3 Cs: Closed Spaces, Crowded Spaces, Close Contacts.
Do 3 Ws: Wear a mask, Wash your hands, Watch your space.
Mask usage for AP&T offices & facilities:
Any non‐employee that comes to our lobby is encouraged to wear a face-covering. This has been mandated in several Southeast communities.
Meetings or work beyond the public lobby requires the use of a face-covering.
To manage your AP&T accounts from the safety of your home, AP&T provides a variety of no-contact options. Our customer service representatives continue to be available for support calls, provide account information, and assist customers in making a payment telephonically or online.
Learn More About AP&T Staff Working in the Field
With the State of Alaska and local communities taking steps to slow and contain the spread of the Coronavirus (COVID-19), we are committed to do everything we can both to protect the health and safety of our employees, and to continue providing the highest quality of service we can for the communities we serve.
AP&T is identified as a critical workforce and industry by way of the energy and communications services we provide. We are acting in an abundance of caution and preparedness to keep our public-facing workforce safe and to make sure that the critical services that we provide remain available. Social distancing is an integral part of our operational plan, and the public must maintain a safe distance from AP&T staff working in the field.
AP&T will be making every effort to avoid entering premise locations. Manager approval and a brief screening must be obtained before AP&T staff may enter customer premises. Critical businesses such as grocery stores, emergency services, and healthcare are exempt from the approval process.
AP&T will be attempting to contact customers before performing work on their premises. If your service is out or you miss our notification, stay in your home or business and contact the local AP&T office if you have questions or concerns instead of directly engaging our technicians.
Please allow our staff in the field to work without interference.  Thank you for your support, and please take care of yourself and each other.
A wireless network that just works.
AP&T's mesh WiFi works no matter the layout of your home or business.  Simply add Plume SuperPods throughout your home or business to always stay connected.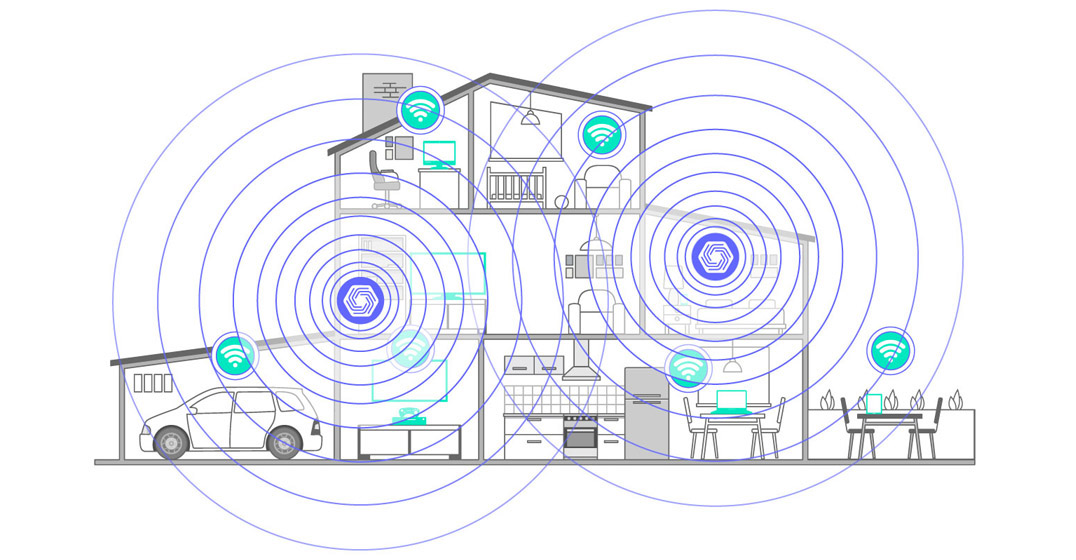 AP&T mesh WIFI is more than just great wireless.
With the Plume app, you have complete control in the palm of your hand.  Monitor your speeds and connected devices, and check their data usage, all in real-time.  Set schedules, create profiles for devices, grant access to friends and family or share your WiFi with guests.  Get system updates and security patches automatically. ALASKANS ARE MAKING THE SWITCH TO HEAT PUMPS AS THEIR PRIMARY HEAT SOURCE
On January 28th, 2021, AP&T hosted a heat pump technology webinar featuring Alaska Heat Smart specialists Bob Deering and Andrew Gallagher.
AP&T is expanding its commitment to clean energy and economic development in rural Alaska by providing an incentive program for electric air and ground source heat pumps. The program will be offered beginning March 1st on a first-come, first-served basis, with a total of 10x $500 incentives available. After this initial round of incentives, AP&T will evaluate the program's use for potential continuation as part of its beneficial electrification strategy.